The Vision Behind Our Internet Marketing Company
P
rovide Great Services, With Competitive Pricing, That Provide Great Results.
Clear Digital is an internet marketing company specializing in SEO services, SEO consulting, PPC management, and digital analytics. We also offer a variety of other internet marketing services. We're glad you found us…you see it's kind of what we do around here.
Our digital marketing services offer something for every business no matter your size, however our sweet spot is small business SEO, small business PPC, and local SEO.  Consider us an extension of your business or marketing department.
We have standardized processes and procedures.  These are then customized and refined based on your specific business needs & marketing goals.  This helps to ensure consistent delivery quality of service while creating custom programs that are effective for what you are specifically looking to accomplish.
Clear Digital prides itself in being a decentralized internet marketing company. This means we can offer great services at competitive pricing and you don't have to pay for anything you do want or need – that's the power of a decentralized internet marketing company.
Having said that, if you are looking for something more and are truly looking for a larger agency experience and related services, we can still help point you in the right direction.  We work with a network of larger, full-service agencies.  Through our partner affiliation with them we can provide you with preferred agency rates, and become a guide for you in working with these larger agency organizations.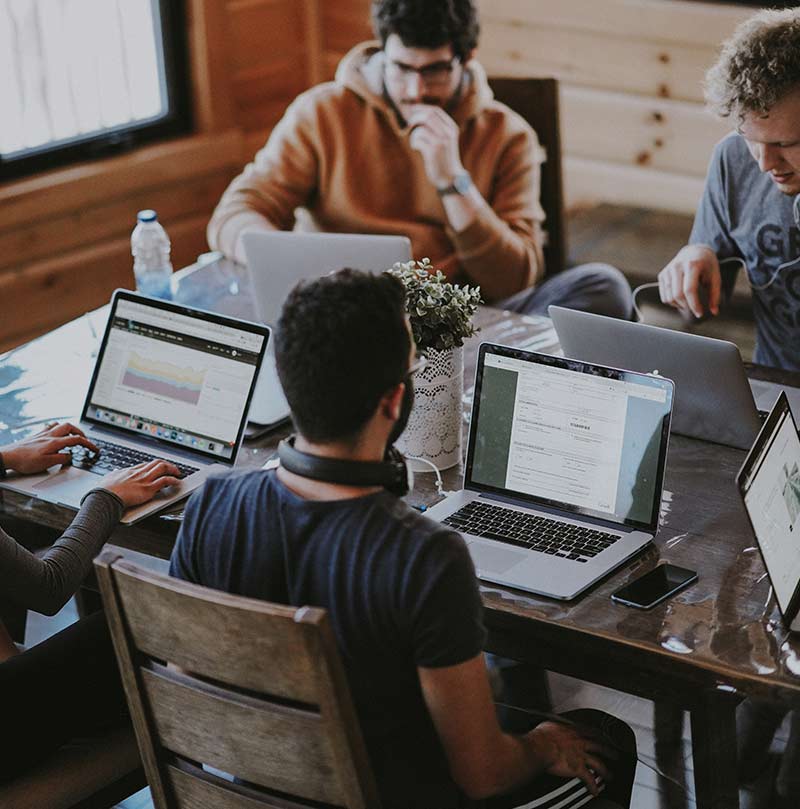 Company Leadership
Founded by Canadian SEO expert & PPC expert, Michael Halbmeier.
An agency professional with 20+ years of digital marketing experience.
INDUSTRY VERTICALS SERVICED
Industry Experience Includes:
Automotive
B2B
Consumer Services
E-Commerce
Education
Employment Services
Finance & Insurance
Health & Medical
Home Goods
Industrial Services
Legal
Real-Estate
Technology
Travel & Hospitality
MARKETING AGENCY EXPERIENCE
Agency Experience Includes:
McCann
Jan Kelley
RankHigher
Recent Digital Marketing Certifications
Speaking Engagements
Founded by Canadian SEO, PPC, and Analytics expert, Michael Halbmeier.
An agency professional with 20 years of digital marketing experience.
Turn Your Prospects Into Buyers
Being found online is great, equally important is the ability to convert those prospects into customers. If you're ready to do just that make the clear choice – Clear Digital.