Get your business & SEO back on track today with

Google Penalty Recovery services
Have you been hit with a Google penalty, or experienced a significant, and sudden drop in organic traffic?  It's possible that you have been assigned a manual action or penalty.
Clear Digital has a simple, straight-forward 3-step process:
As every situation is different, we cannot provide pricing upfront as with the vast majority of our other services.  A discovery call is required first to understand your specific situation, after which we can put together a quote.
Google Penalty Recovery Benefits
The following are some key benefits of Google penalty recovery services:
Recover Lost Organic Traffic – The most obvious benefit of course, is regaining lost organic traffic to your website.

Appear In Google's Search Engine Results Page – A continuation from the above benefit, your website will have the opportunity to appear as it would have previously in a search engine results page.

Minimize The Risk Of Future Penalties – Often, Google penalties arise from older SEO practices.  For example, if you have been engaged in SEO services prior to 2012, your risk of a penalty increases due to the algorithms Google has layered on since that time.  Further, there is a greater expectation than ever before for a strong user experience – both from an end-user standpoint, as well as from a Google standpoint.  Correcting Google penalties can also help to future-proof your website.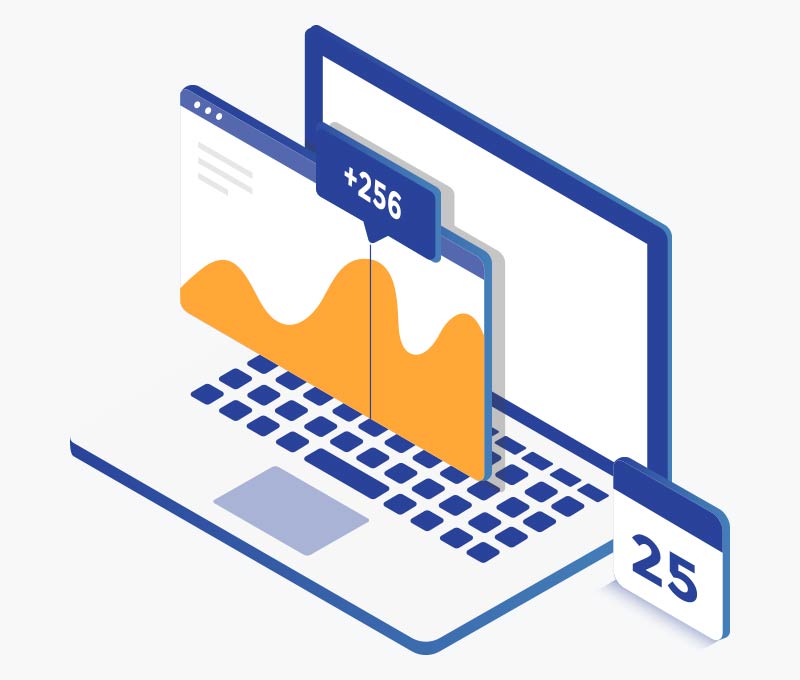 If you have experienced a significant drop in organic traffic, you may have been hit with a Google penalty.  We can help with Google penalty recovery services.  Make the switch to Clear Digital today.
Book A Free 20 Minute Google Penalty Recovery Consultation
Get Your Business & SEO Back On Track Today
Quick Google Search Engine Results Page Statistics & The Importance Of Avoiding A Google Penalty
Per recent releases by HubSpot & WordStream the following are some key statistics that demonstrate the important of appearing on the Google Search Engine Results Page & avoiding and/or correcting a Google penalty.
On average, organic search produced 23% of all site traffic.
46% of all product searches start on Google.  If your business sells products, not appearing in a search engine results page could have a significant impact from an online product sales perspective.
50% of "near me" Google searches performed on a mobile device results in a store visit.
CLICK ON FIRST PAGE RESULTS
90% of consumers click on results on the first page of Google.  Not appearing on the first page, for the keywords that matter most to your business has significant impacts to the potential number of qualified customers you could actually connect with.
Hands down one of the most effective ways to grow your business today is through Local SEO.  Our program is cost efficient & effective.  Get more leads.
Facebook advertising offers many benefits including:  a finely tuned audience, a large mobile audience, extensive analytics, and improved brand awareness.
Not-for-profits who hold charitable status could qualify for Google Ad Grants. Extended your budget with free Google Ad spend & promote your cause.
Includes many benefits such as improved customer trust and confidence in your business. This has been shown to increase conversion rates.