Grow your business today with

web consulting services
Create a web experience that attracts qualified prospects & compels them to take action.
Clear Digital has a simple, straight-forward 3-step process:
With such a wide range of potential web needs, a discovery call is required to understand your goals and objectives so that we may put together a plan specific to your needs & budget.
Web Consulting Benefits
The following are some key benefits of web consulting:
Flexible & Adaptable For Your Changing Business Needs – WordPress can be used to run online publishing sites, large complex sites for multinational corporations, and of course ideal for small & local businesses.  WordPress can power full-service eCommerce stores, showcase portfolios, host a social network, group or podcast.  As your business needs change and evolve, WordsPress website can be used to evolve along with you.

WordPress Websites Are Mobile-Friendly – WordPress websites are mobile-responsive / mobile-friendly.  This is critically important as mobile-friendliness is an important factor from both a Google ranking perspective, as well as from a user's point of view.

WordPress Sites Can Rank High On Google – WordPress has a number of SEO options available to help increase the likelihood to rank high in Google search when optimized correctly.

Content Management Interface – One of the biggest benefits of WordPress is the relative easy ability to update content – add / remove / change.  The content management system allows business owners to easily update their website without the ongoing requirement of a web developer.  This is why Clear Digital like WordPress – it empowers our clients to continue their website updates whenever they wish to make them.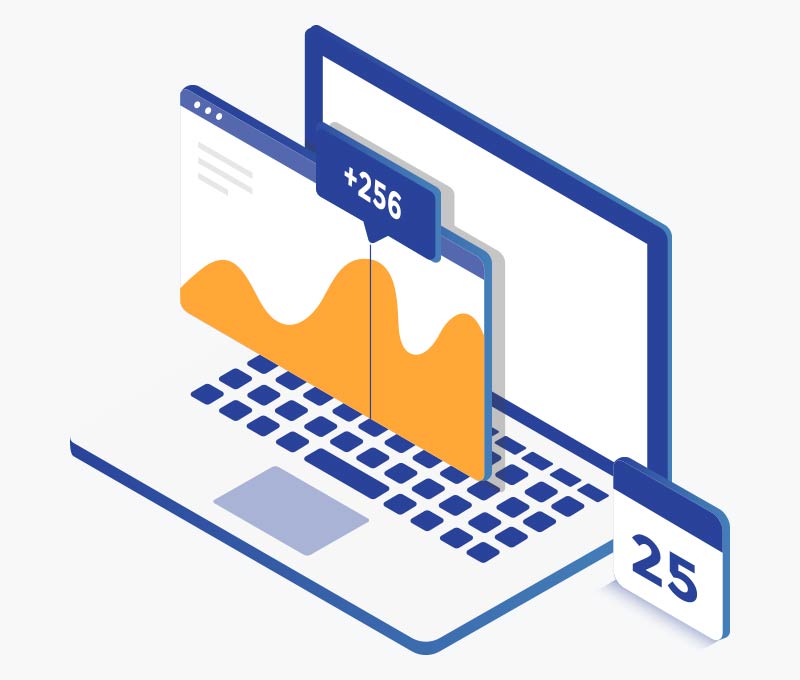 Clear Digital's web consulting services will help you unlock the full potential of your website.  Connect with us today.
Book A Free 20 Minute Web Consultation
Start Growing Your Business Today
Quick Web Consulting Statistics
Per recent releases by WordPress & Digital.com the following are some key statistics that demonstrate the benefit of WordPress web development.
OF THE WORLD'S TOP WEBSITES
WordPress is behind 30% of the top 1,000 websites on the internet.  Many brands you would recognize are built on WordPress including:  CNN's blogs are built on WordPress, as are Reuters', The Wall Street Journal, and Forbes. Mashable, The Next Web, and The New Yorker are also all built on WordPress.
OF ALL CONTENT MANAGEMENT SYSTEM (CMS) WEBSITES
WordPress is by far the leading choice for websites with a content management system(CMS) with a 62% share.  The second most popular CMS is Joomla, with 4.7%.
There are over 55,000 plugins available through WordPress to enhance to look, functionality, and features of a WordPress website.
WordPress dominates Google's search engine results page with 2.3 billion results.
Hands down one of the most effective ways to grow your business today is through Local SEO.  Our program is cost efficient & effective.  Get more leads.
Facebook advertising offers many benefits including:  a finely tuned audience, a large mobile audience, extensive analytics, and improved brand awareness.
Not-for-profits who hold charitable status could qualify for Google Ad Grants. Extended your budget with free Google Ad spend & promote your cause.
Includes many benefits such as improved customer trust and confidence in your business. This has been shown to increase conversion rates.