The challenge was to establish a new brand online by creating a simple website that would help to collect donations for a non-profit organization, and in doing so start an online movement that would touch the lives of the young and old alike in positive way.
The strategy behind Little Wings was straight forward.  Create a website with a clean look and feel, combined with animated site widgets, along with a WordPress-based micro-donations plugin tied to a PayPal as the payment gateway.
Leveraging a WordPress theme as a starting point, Clear Digital began the process of copywriting and web development.  The goal was to leverage royalty-free images, and provide a combination of prepared website elements along with element customization.  We like to refer to it as "custom-ish" development.  If you are looking for a larger and more advance website experience, we can help guide the process with our network of agency partners.  We can help secure preferred agency partner rates for you too!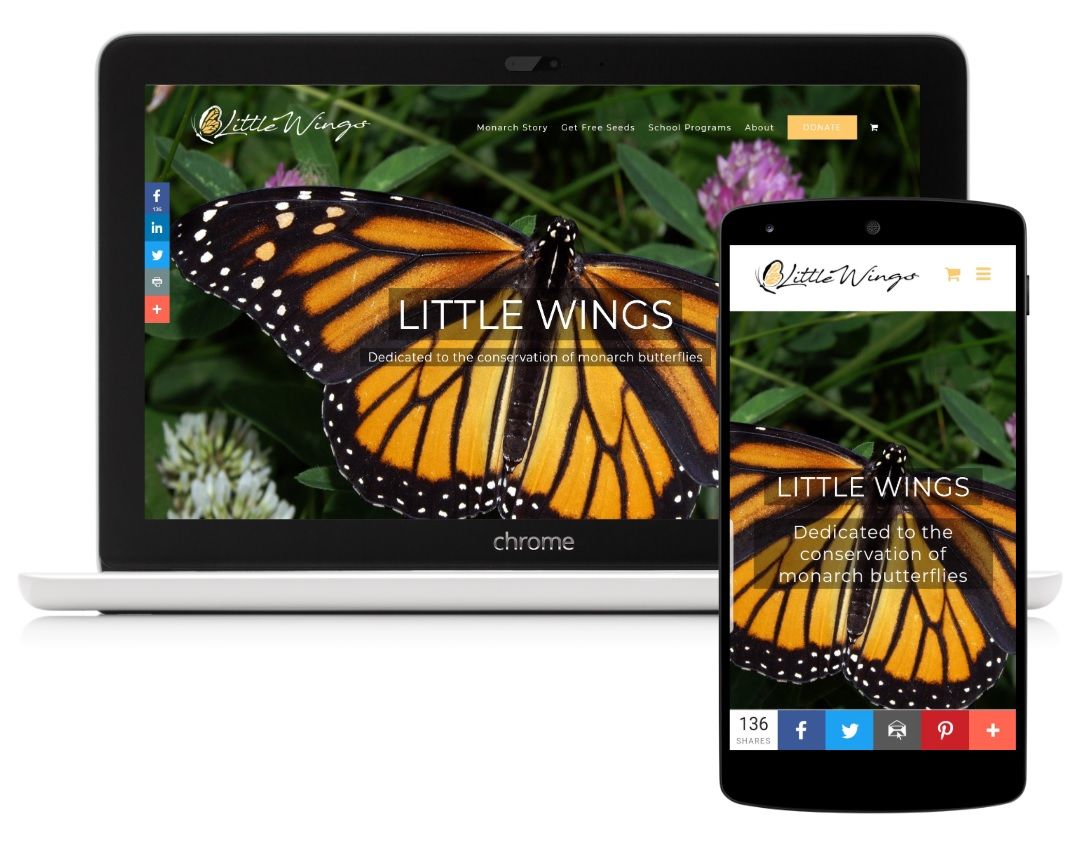 Quick Progress
After just a few weeks without any paid media support, Little Wings has started collecting online donations and has been shared via Facebook over 130 times.
PPC Case Study – Stoner Family Law
Clear Digital
2020-05-08T00:21:41+00:00
Website Case Study – LittleWings.ca
Clear Digital
2020-05-05T23:48:59+00:00
SEO Case Study – Cuttingboard.ca
Clear Digital
2020-05-06T13:36:51+00:00