Cuttingboard.ca wanted to rank on Google for a variety of keywords to put their brand in front of qualified prospects.  Several challenges existed including:
A number of established competitors in the market places
The desire to rank both nationally and within local markets
E-Commerce competitors such as Amazon, Etsy & Kijiji
The strategy included 3 key elements:
Optimize products for e-commerce SEO
Optimize the WordPress website site for SEO
Optimize for Local SEO
The approach consisted of the following:
Keyword research
Content optimization & development
On-page image optimization
Social SEO & social integration – specifically Instagram
Page development
Link building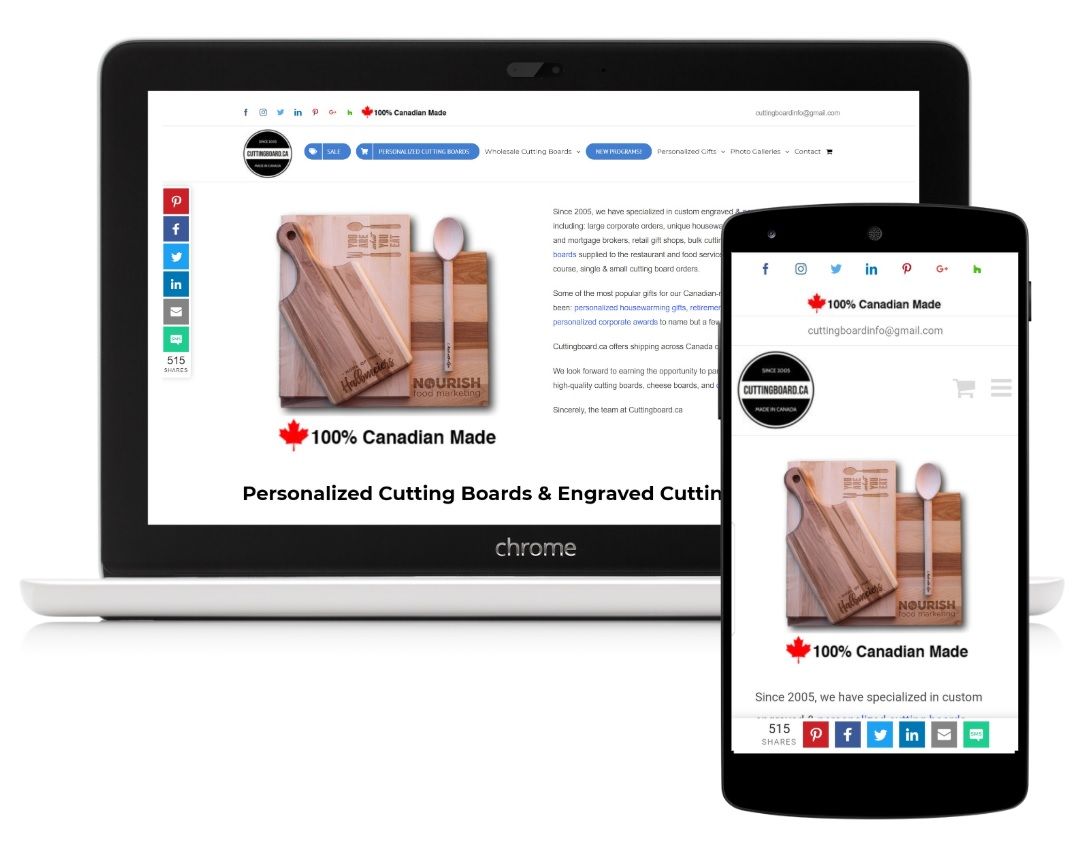 Results
First page keyword rankings.
Examples of keywords on the first page of Google.
Personalized Cutting Boards
Bulk Personalized Cutting Boards
Personalized Charcuterie Boards
First page keyword rankings in 4 different search engines:  Google, Bing, Yahoo, DuckDuckGo
GOOGLE FIRST PAGE KEYWORDS
142 keywords ranking on first page of Google in desktop search.  Double this number if you included Google mobile search results, 182 keywords on first page.
PPC Case Study – Stoner Family Law
Clear Digital
2020-05-08T00:21:41+00:00
Website Case Study – LittleWings.ca
Clear Digital
2020-05-05T23:48:59+00:00
SEO Case Study – Cuttingboard.ca
Clear Digital
2020-05-06T13:36:51+00:00