Grow your business today with

Copywriting services
Persuade prospects through well-crafted copy at the exact moment in time they are engaging with your business.
Clear Digital has a simple, straight-forward 3-step process:
The following packages are a perfect way to start getting ahead of your competition online.
Copywriting: Digital Poster
Copywriting: Landing Page
Copywriting: Blog Article
Copywriting Services Benefits
The following are some key benefits of copywriting services:
Provide Quality Content To Your Audience – Make sure that the content your audience reads is compelling and persuasive.  Copy is often the first way that your target audience learns about you, your business and what you do.  Ensuring that your copy is well written will help with your first impression.

Get A Fresh Set Of Eyes On Your Industry – Having someone from outside your industry craft your content can provide a unique and fresh take on connecting your target audience.  Sometimes, when you are so immersed in your business vertical it may be difficult for you to connect with the general public, or even your specific audience.

The Creation of Convincing & Persuasive Copy – Your content should always have a specific purpose.  Often, that purpose is to showcase the value of your product or service to your target audience.  The ideal copy is persuasive yet informative or entertaining without sounding like a pitch.

The Right Words Can Help Build Your Image – Any copy that you use is a reflection on your company.  It should be professional and engaging.  Through your copy, your prospects or customers will begin forming an image or opinion of you long before you ever speak to them or meet them.  Effective copywriting can help to ensure the image you are conveying is the one you want.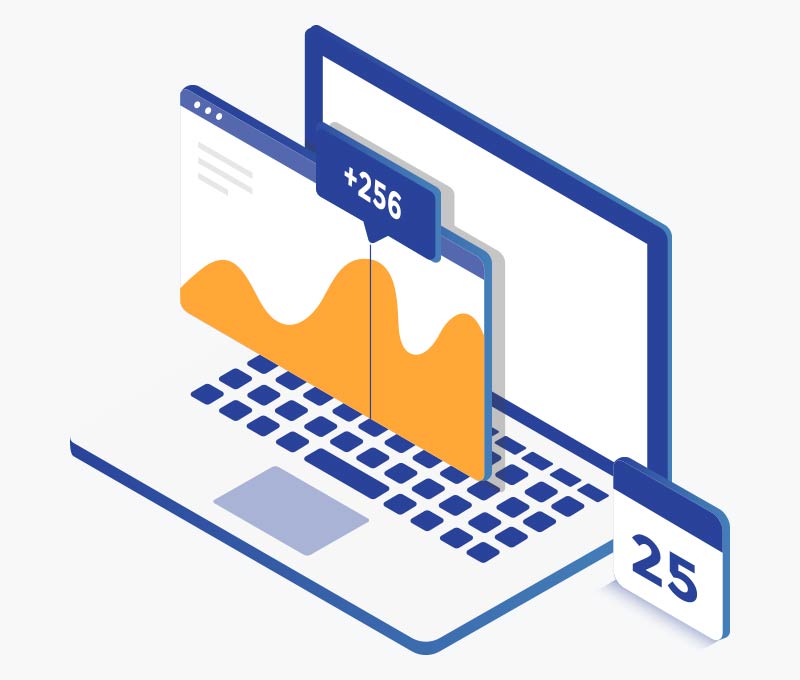 If you need help with your content strategy & development, we can help.  Make the switch to Clear Digital today.
Book A Free 20 Minute Copywriting Consultation
Start Growing Your Business Today
Quick Copywriting Marketing Statistics
Per recent releases by Copywriter Today & Hubspot the following are key statistics to consider when it comes to copywriting services.
Readers only consume 20% of content on a page.  This underscore the importance of ensuring that what they do read is compelling and persuasive.
73% of businesses outsource copywriting services rather than develop the copy in-house.
CARE ABOUT SPELLING & GRAMMAR
74% of web readers care about the quality of spelling and grammar when reading.
Businesses that outsource their copywriting see a 6x higher conversion rates.
Hands down one of the most effective ways to grow your business today is through Local SEO.  Our program is cost efficient & effective.  Get more leads.
Facebook advertising offers many benefits including:  a finely tuned audience, a large mobile audience, extensive analytics, and improved brand awareness.
Not-for-profits who hold charitable status could qualify for Google Ad Grants. Extended your budget with free Google Ad spend & promote your cause.
Includes many benefits such as improved customer trust and confidence in your business. This has been shown to increase conversion rates.