Grow your business today with

Infographics design services
Engage your customers with visually appealing infographics – a great way to get your brand noticed and shared.
Clear Digital has a simple, straight-forward 3-step process:
Infographics Development Packages
The following packages are a perfect way to start getting ahead of your competition online.
Infographics: Standard
Kickoff Strategy Call
Infographics: 1
Pre-Developed Infographic Frameworks To Choose From
Infographics Customized With: Your Data, Your Logo, Your Information
1 Round Of Revisions
Infographics: Enhanced
Kickoff Strategy Call
Enhanced Program vs. Single Infographic: $200 Discount
Infographics: 2
Pre-Developed Infographic Frameworks To Choose From
Infographics Customized With: Your Data, Your Logo, Your Information
1 Round Of Revisions
Infographics Development Benefits
The following are some key benefits of infographics:
The Human Brain Process Visuals Faster Than Text – It has been reported that the human brain processes visuals 60,000 times faster than text.  When you only have seconds to make an impression, or at bet 30 seconds to convey a more details message, engaging visuals can help.

A Better Way To Tell A Story – If your business needs to convey a process to a customer, infographics can help support the effort by telling story, visually in segmented chunks.  This allows the reader to consume digestible pieces of information quickly and easily, and allows them to follow along the way you intend them to.

Infographics Are Linkable – The most important thing to remember is that you need compelling data behind your infographic.  Jut having an infographic for the sake of having one is no guarantee that it will be linked to.  You need the supporting data to make it interesting.  If you have that though, an infographic can be a useful tool to help drive links and referral traffic back to your website.

Infographics Are Shareable – Whether it's for internal marketing purposes, or external via social media, infographics are easy to share.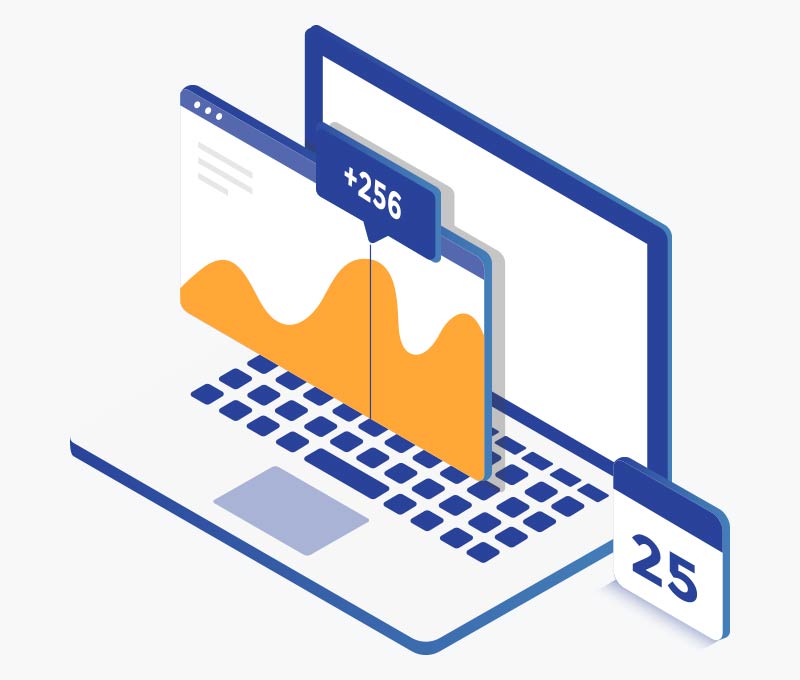 Whether you need just one infographic or many, we can help.  Make the switch to Clear Digital today.
Book A Free 20 Minute Infographics Development Consultation
Start Growing Your Business Today
Quick Statistics About The Benefits Of Infographics
Per a recent releases by Search Engine Journal &  LucidPress  the following are some key statistics that demonstrate the importance of Infographics as part of a marketing plan.
Some studies have show infographics can increase web traffic by 12%.
65% of people are visual learners.
90% of information transmitted to the brain is visual.
Content with relevant images received 94% more views than content without relevant images.
Hands down one of the most effective ways to grow your business today is through Local SEO.  Our program is cost efficient & effective.  Get more leads.
Facebook advertising offers many benefits including:  a finely tuned audience, a large mobile audience, extensive analytics, and improved brand awareness.
Not-for-profits who hold charitable status could qualify for Google Ad Grants. Extended your budget with free Google Ad spend & promote your cause.
Includes many benefits such as improved customer trust and confidence in your business. This has been shown to increase conversion rates.