Grow your business today with

Social Media SEO services
Get in front of customers through Social Media when they are searching & discovery businesses like yours.
Clear Digital has a simple, straight-forward 4-step process:
Social Media SEO Packages
The following packages are perfect way to start getting ahead of your competition online.
YouTube SEO: Standard
YouTube SEO Audit & Analysis
YouTube SEO Strategy & SEO Tactical Plan
YouTube Channel Optimization
Kickoff Strategy Call
Facebook SEO: Standard
Keyword Research
Competitive Analysis
One-Time Page Optimization
Kickoff Strategy Call
Social SEO: Pro
YouTube: SEO Audit & Analysis
YouTube: Keyword Research
YouTube: SEO Strategy & SEO Tactical Plan
YouTube: Channel Optimization
Facebook: Keyword Research
Facebook: Competitive Analysis
Facebook: One-Time Page Optimization
Kickoff Strategy Call
Social Media SEO Benefits
The following is a brief list of Social Media SEO benefits, and how social optimization, in turn, also helps Google SEO:
A Potential For Links – the more followers you have, and share you have, the greater the potential exists that people will link and bookmark your content and web pages.  This in turn helps you both from a social SEO perspective as well as from a Google SEO standpoint.

Build An Audience – social SEO and social media in general is a great way to build an audience.  As reported by Search Engine Journal, 571 new websites are created each minute.  It's not enough to just simply build a website and wait for your audience to arrive, you have to optimize for that to happen.

Branded Searches – As consumers search for your brand plus a keyword phrase it can help you to start ranking for similar keyword phrases.  Building a strong brand following through social SEO can increase branded searches on Google when your customers aren't on their favourite social platform.

Amplify Positive Customer Experience – We all know that customer reviews are important, but did you know that review on social media sites actually are pulled into Google search results for branded and non-branded experiences?  Strong social SEO and consumer experiences can be amplified to help your Google SEO efforts.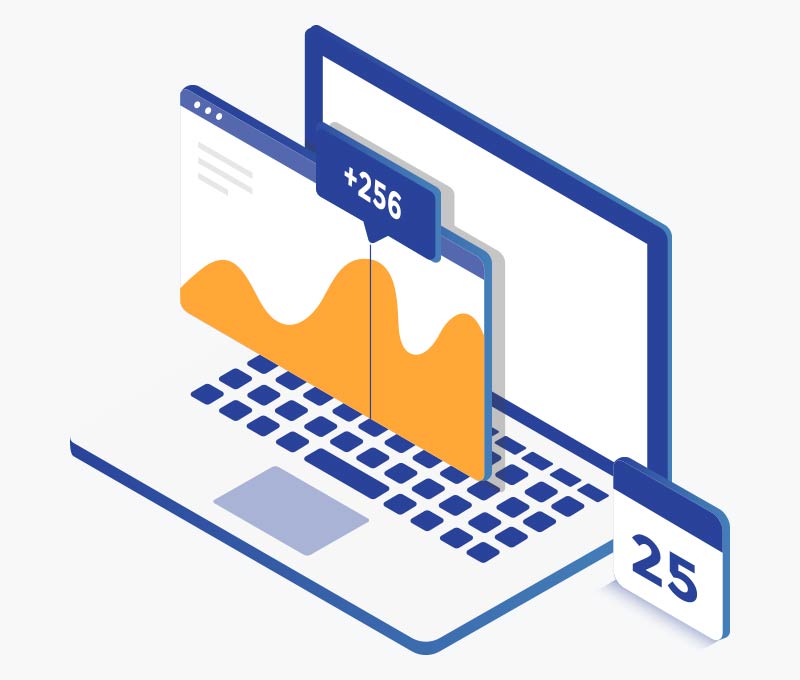 Whether you have a few social channels with a little content, or lots of social channels with lots of content, Clear Digital can help your Social Media SEO efforts.  Make the switch to Clear Digital today.
Book A Free 20 Minute Social Media SEO Consultation
Start Growing Your Business Today
Quick Social Media Marketing Statistics
Per a recent Sprout Social release the following are critical social media statistics that emphasize the importance of proper Social Media SEO.
65% of B2B companies have used LinkedIn paid ads to acquire customers.
79% of Twitter users like to discover what's new while on Twitter, making it the top social media platform for discovery.
89% of marketers have identified Instagram as the top social media platform that drives influence of brands, making it the most important platform for influencer marketing.
98% of Pinterest users report trying new things they find on Pinterest, making it a key Social Media platform to drive trial of a product or service.
Hands down one of the most effective ways to grow your business today is through Local SEO.  Our program is cost efficient & effective.  Get more leads.
Facebook advertising offers many benefits including:  a finely tuned audience, a large mobile audience, extensive analytics, and improved brand awareness.
Not-for-profits who hold charitable status could qualify for Google Ad Grants. Extended your budget with free Google Ad spend & promote your cause.
Includes many benefits such as improved customer trust and confidence in your business. This has been shown to increase conversion rates.