Grow your business today with

Use experience testing services
Get a better understanding of how your audience perceives your brand & website.
Clear Digital has a simple, straight-forward 3-step process:
User Experience Testing Packages
The following packages are a perfect way to start getting ahead of your competition online.
User Experience: Click Analysis Test
Kickoff Strategy Call
Analyze Visitor First Clicks
Analyze Time To First Click
Analyze Click Clusters
Analyze Website Content Hierarchy Effectiveness
Test Critical Website User Paths
Test Results Report
User Experience: Preference Test
Kickoff Strategy Call
Test Visual Assets Such As Photos
Test Logos & Branding
Test Marketing Copy
Follow Up Questions To Understand "The Why" Behind Feedback
Test Results Report
User Experience: First Impression Test
Kickoff Strategy Call
Timed 5 Second Test
Analyze First Impression
Measure Recall Of Design Elements
Optimize The Clarity Of Your Design & Messaging
Test Results Report
Use Experience Testing Benefits
The following are some key benefits of User Experience Testing:
Increase Revenue – Perhaps the most obvious benefit is to increase your revenue.  Providing a more intuitive, and frictionless user experience can increase your online conversion rate.

Determine Where Your Users Are Encountering Issues – User testing allows you to see where your website uses are having issues.  For example; website navigation that is not clear or consistent, specific features that do not work on mobile devices, or confusing information.

Reduce Customer Support Costs – For businesses that have staff members who provide customer support over the phone, email or chat, enhancing the online user experience can reduce the number of unnecessary inquiries from customers.  In doing so, you will save more time for your staff, while at the same time providing a more pleasing experience to your customers.

Gain A Competitive Advantage – A poor user experience will have a negative impact on your brand.  A good website and brand experience, on the other hand will have a positive impact – especially if your site experience is better than your competitor's.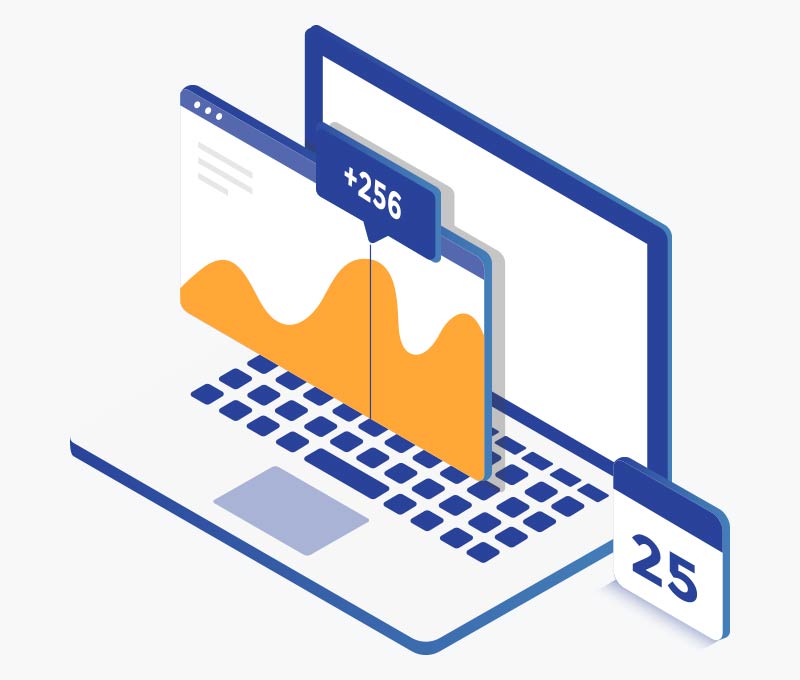 Make informed design & web decisions with User Experience Testing.  Make the switch to Clear Digital today.
Book A Free 20 Minute User Experience Testing Consultation
Start Growing Your Business Today
Quick User Experience Testing Statistics
Per recent releases by Google & Forrester the following are some key statistics that demonstrate the importance of design and web User Experience Testing.
If a website isn't mobile-friendly, 50% of users will use it less – even if they like the business.
85% of adults believe a business' mobile website experience should be as good or better than its desktop equivalent.
88% of online shoppers say they wouldn't return to a website after having a bad user experience.
A better user interface (website front-end) could raise your website's conversion rate by 200%, and a better user experience design could yield conversion rates of up to 400%.
Hands down one of the most effective ways to grow your business today is through Local SEO.  Our program is cost efficient & effective.  Get more leads.
Facebook advertising offers many benefits including:  a finely tuned audience, a large mobile audience, extensive analytics, and improved brand awareness.
Not-for-profits who hold charitable status could qualify for Google Ad Grants. Extended your budget with free Google Ad spend & promote your cause.
Includes many benefits such as improved customer trust and confidence in your business. This has been shown to increase conversion rates.