Grow your business today with

Yelp SEO services
Get in front of customers at the exact moment in time when they are searching for a business like yours.
Clear Digital has a simple, straight-forward 4-step process:
The following packages are a perfect way to start getting ahead of your competition online.
Yelp SEO: Standard
Yelp SEO Audit & Analysis
Yelp SEO Strategy & SEO Tactical Plan
Kickoff Strategy Call
Yelp Listing Optimization
Yelp SEO: Enhanced
Yelp SEO Audit & Analysis
Yelp SEO Strategy & SEO Tactical Plan
Ongoing Campaign Optimization
Link Building
Kickoff Strategy Call
Performance Reporting
Yelp SEO: Pro
Yelp SEO Audit & Analysis
Yelp SEO Strategy & SEO Tactical Plan
Ongoing Campaign Optimization
Link Building
Review Response
Check-In Offer Creation
Kickoff Strategy Call
Performance Reporting
Yelp SEO Checklist
The following is a shortened Yelp SEO checklist to provide an example of what is included in succeeding in Yelp SEO:
Existence Of Reviews – Having customer reviews is essential for your business to been both seen on Yelp and ranked higher than your competitors.

Keyword Relevance Of Reviews – Having reviews that mention your products or services will have a bigger impact than if the reviews left do not mention your products or services.

Quantity & Quality Of Reviews – Having high-quality reviews will help to raise your profile within Yelp's 1-5 star rating system, while the actual number of reviews will impact the actual listing ranking.

Business Category – Having the correct category listed for your company is critical.  In some cases the correct selection is obvious, in other cases not so much.  It can be the difference between being found, being found sometimes, or not being found at all.

Business Name – If you are creating a new business, your company's name will mean a lot on Yelp.  For example, if your company name has the city name or keyword that describes the products your sell or the service you offer, it can greatly improve your rankings.

Content Freshness – Ensure your listing content remains relevant, current and fresh is an important part of maintaining good rankings once you have achieved them.  Updating the available written sections, updating photos and videos and with well crafted descriptions is a part of this effort.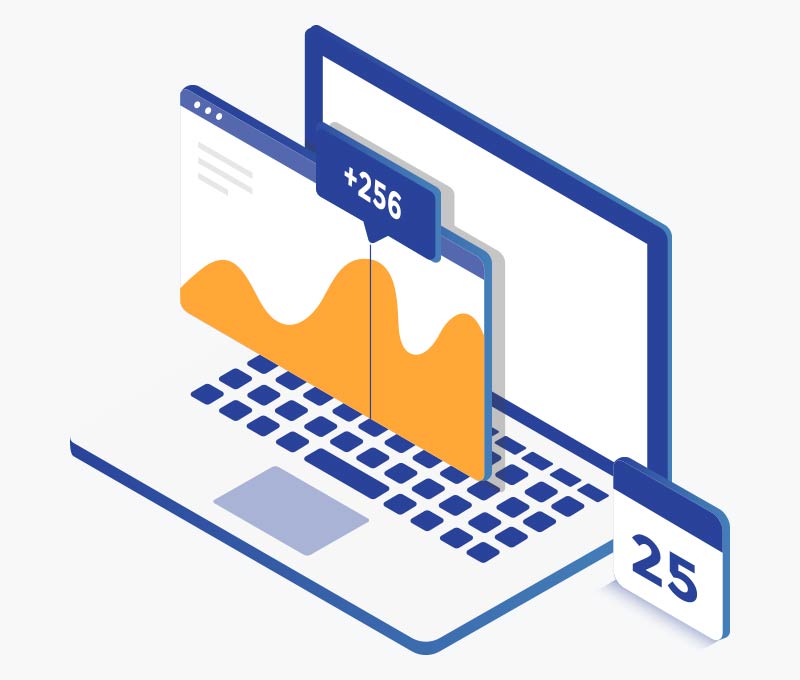 If you have a Yelp listing and need to have it optimized, or you don't have one yet and want to get it set up correctly, we can help.  Make the switch to Clear Digital today.
Book A Free 20 Minute Yelp SEO Consultation
Start Growing Your Business Today
Quick Yelp SEO Facts
Per recent releases by Yelp & Review42 the following are some key statistics that demonstrate why Yelp SEO is an important pillar in any SEO strategy for local business growth.
35% of people searching on Yelp will make a visit to the site they check within 24 hours.
45% of customers are likely to check Yelp reviews before visiting a business.
92% of Yelp users make a purchase after visiting the Yelp platform.
65% of ads clicked have buyer intent keywords (buy, shop, purchase, get, for sale)
Hands down one of the most effective ways to grow your business today is through Local SEO.  Our program is cost efficient & effective.  Get more leads.
Facebook advertising offers many benefits including:  a finely tuned audience, a large mobile audience, extensive analytics, and improved brand awareness.
Not-for-profits who hold charitable status could qualify for Google Ad Grants. Extended your budget with free Google Ad spend & promote your cause.
Includes many benefits such as improved customer trust and confidence in your business. This has been shown to increase conversion rates.