Grow your business today with

Mobile App Development services
Engage your audience and increase sales through mobile app development services.
Clear Digital has a simple, straight-forward 4-step process:
With so many approaches & variables for mobile app development based on the app functionality, a discovery call is required to understand your goals and objectives in order for us to put together a quote for mobile app development specific to your needs.
Mobile App Development Benefits
The following are some key benefits of Mobile App Development:
Increase Accessibility – Mobile allows allow businesses to send notifications about what's new or what has changed with their products or services.  It allows both the business and the customers to be connected with one another.  Another way to look at it is "pocket access" – customers would literally have you in their back pocket no matter where they go.

Provide Value For Your Customers – Mobile apps are a great way to build customer loyalty, whether that be through special offers and discounts available through the app, membership rewards or referral programs.  It can digitize the traditional style loyalty cards everyone is used to.

Stand Out From The Competition – Currently mobile apps for smaller business is still relatively underutilized.  This is where you can set your business apart from your competitors and provide additional value to your customers.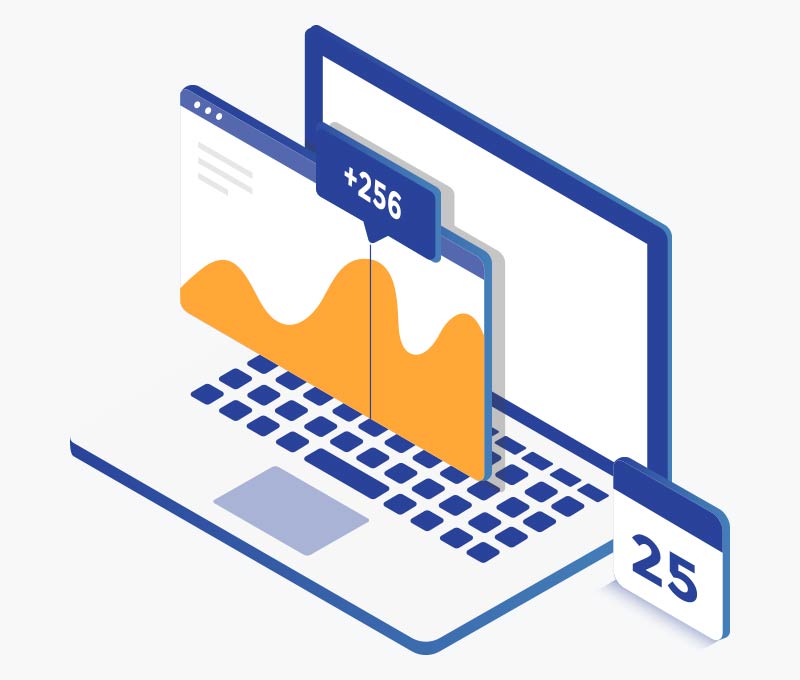 If you are ready to enhance your digital offering to your customers and are ready for mobile app development, we can help.  Make the switch to Clear Digital today.
Book A Free 20 Minute Mobile App Development Consultation
Start Growing Your Business Today
Quick Mobile App Development Statistics
Per recent releases by ComScore & Statista the following are some key statistics to consider regarding Mobile App Development.
According to the latest statistics, the percentage of smartphone users that allow push notifications is up 16%, and now sits at 42%.
63% of millennials preferred to make purchases on mobile apps.  However, 21% of millennials would be turned off from a business they had a poor app experience with.
Mobile users are spending 87% of their time in apps vs. just 13% on the web.
TIME ON APP VS. MOBILE WEB
The average number of minutes each visitor spends in mobile apps is 16 times higher than the number of minutes spent on the web.
Hands down one of the most effective ways to grow your business today is through Local SEO.  Our program is cost efficient & effective.  Get more leads.
Facebook advertising offers many benefits including:  a finely tuned audience, a large mobile audience, extensive analytics, and improved brand awareness.
Not-for-profits who hold charitable status could qualify for Google Ad Grants. Extended your budget with free Google Ad spend & promote your cause.
Includes many benefits such as improved customer trust and confidence in your business. This has been shown to increase conversion rates.