Grow your business today with

Graphic design services
Enhance your marketing with graphic design that can help persuade your target audience.
Clear Digital has a simple, straight-forward 3-step process:
The following packages are a perfect way to start getting ahead of your competition online.
Business Card Design
Includes 20 Minute Consultation
3 Design Concepts
2 Rounds Of Revisions
Files Provided In PDF & Vector
Custom Logo Design
Includes 20 Minute Consultation
3 Design Concepts
2 Rounds Of Revisions
Files Provided In PDF & Vector
Corporate Identity Package
Includes 20 Minute Consultation
Custom Logo Design
Business Card Design
Letterhead Design
Envelope Design
3 Design Concepts
2 Rounds Of Revisions
Files Provided In PDF & Vector
Graphic Design Benefits
The following are some key benefits of professional graphic design services:
Save Time – Business owners, internal marketing departments, sales departments, everyone is time pressured and have lots on their plates.  This often translates into putting off new marketing elements, and sales pieces.  By hiring a designer, projects are completed in a fraction of the time it might take you or colleague to create.  Further, if you are not formally trained in design, your vision often doesn't get translated into the designed piece.

Save Money – By investing in great design you are going to save yourself from paying for subpar design over & over.  Good design has longevity.

Make A Stronger First Impression – You may have one of the best products or services, when compared to your business rivals, however if your offering is not presented with strong design, your target audience may not give you the benefit of the doubt.  You only get one chance to make a first impression, and if that first impression is online that means you will be judged in just a few seconds based on appearance alone.

You Will Stand Out From The Crowd – Proper graphic design and brand development is a strategic process.  Prior to any creative, designers need to first understand your business and what makes you different from your competition.  With that understanding, the designer will leverage their formal training and design principles of grids, rations, user behaviour, colour theory and trends to create compelling design.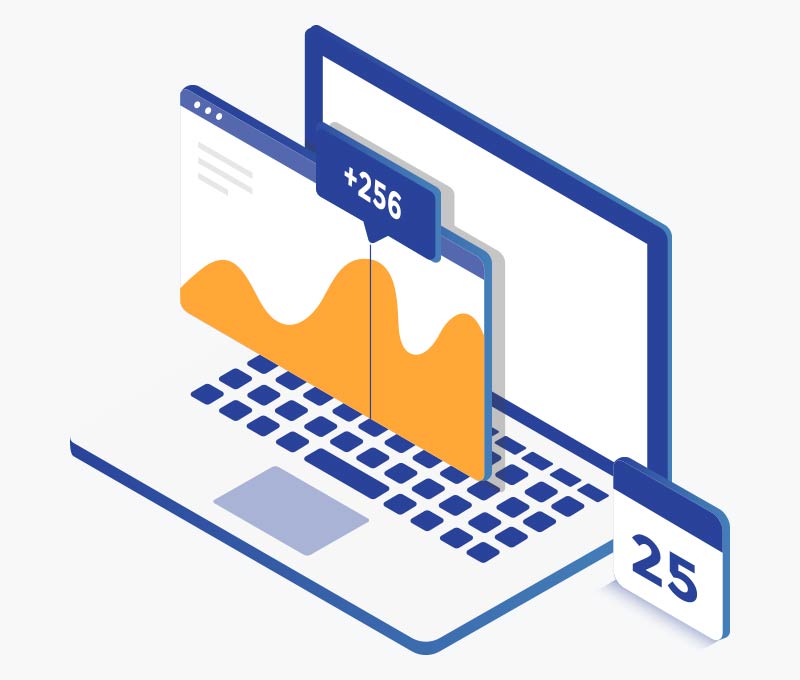 Whether you are looking a logo design, corporate identity package, or you have something else in mind, we can help.  Make the switch to Clear Digital today.
Book A Free 20 Minute Graphic Design Consultation
Start Growing Your Business Today
Quick Graphic Design Facts
Per a recent study by Power Traffic the following are some key Facts about Google Ads
CREDIBILITY DUE TO DESIGN
46% of website visitors relate the website design to the credibility of the brand / company.
IMPORTANCE OF GRAPHIC DESIGN
67% of small businesses believe that the importance of graphic design to business success will grow exponentially in the next 5 years.
94% of consumers will leave a website that is perceived as having poor graphic design.
Coloured images retain a users attention for 2 seconds longer than black and white images.
Hands down one of the most effective ways to grow your business today is through Local SEO.  Our program is cost efficient & effective.  Get more leads.
Facebook advertising offers many benefits including:  a finely tuned audience, a large mobile audience, extensive analytics, and improved brand awareness.
Not-for-profits who hold charitable status could qualify for Google Ad Grants. Extended your budget with free Google Ad spend & promote your cause.
Includes many benefits such as improved customer trust and confidence in your business. This has been shown to increase conversion rates.