Showcase your talents with

Résumé website development services
Create a mobile-optimized website experience.
Clear Digital has a simple, straight-forward 3-step process:
Résumé Website Development Packages
The following package is a great way to differentiate yourself from other candidates.
WordPress Résumé Development
Home Section
About Section
Work Section
Experience Section
Skills Section
Clients Section
Contact Section
Résumé Website Development Benefits
The following are some key benefits of Résumé Website Development:
Gain A Competitive Advantage – By having your a résumé website you'll stand apart from your competition.  Recruiters often turn to Google to see what they can find about potential recruits.  Résumé websites are applicable to recent graduates, or working professional looking for career change.

A Résumé Website Is More Dynamic Than A Standard Résumé – A website is a create way to show your creativity, and add dynamic elements such as video, and other dynamic content elements.

Easily Shared – Résumé websites are easy to share with potential employers or through social media.  Easily share your website URL and link to content within your website, such as your CV.

24 / 7 Recruiter – Just like any website, your résumé website works for your 24 ours a day.  Recruiters and employers can find it via Google.  In this case of a potential employer, it can quickly and easily be shared with other colleagues involved in the decision making process.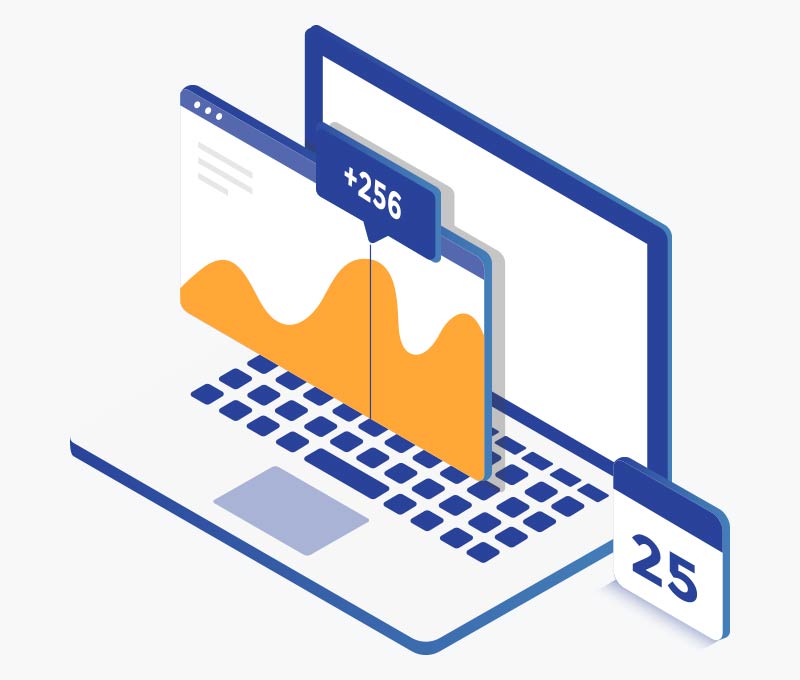 If you are looking to differentiate yourself from your competition, consider a résumé website.  Make the switch to Clear Digital today.
Book A Free 20 Minute Résumé Website Development Consultation
Stand Above The Competition
Quick Résumé Website Development Statistics
Per a recent release by Forbes the following are some key statistics to consider when it comes to résumé websites.
Surprisingly, despite the benefits to differentiate themselves over other candidates, only 7% of active job seekers have a résumé website.
80% of employers say they use Google searches when looking to fill a position.  Due to the fact that your online résumé website is searchable, it gives you more control over your online reputation.
80% of job seekers want a personal website (yet, only 7% have one).  A tremendous opportunity for those that make the move to get one.
The average job posting receives 250 applications.  Make sure you have the best chance to get noticed, by leveraging a résumé website.
Hands down one of the most effective ways to grow your business today is through Local SEO.  Our program is cost efficient & effective.  Get more leads.
Facebook advertising offers many benefits including:  a finely tuned audience, a large mobile audience, extensive analytics, and improved brand awareness.
Not-for-profits who hold charitable status could qualify for Google Ad Grants. Extended your budget with free Google Ad spend & promote your cause.
Includes many benefits such as improved customer trust and confidence in your business. This has been shown to increase conversion rates.